Wow so either I've been living under a rock or some kind of cosmic forces have aligned making mint green the new numbero uno to me. Regardless, I am obsessed. I am completely dead set about painting my master bath in it, I have contemplated a new handbag and nail polish (I rarely paint my piggies) and I have amounted a large collected of paint swatches in mint greens. I tend to love the more green hued ones I have noticed. Of all the paint swatches, mind you I haven't stopped by SW yet, but I am loving the color that's in my guest bathroom. It's Behr Whitened Sage and I love it.
I am also loving this Coach handbag and all it's matching mint green Coach buddies
This Paper Oragami Pendant Shade from Fibre Store Via Etsy.com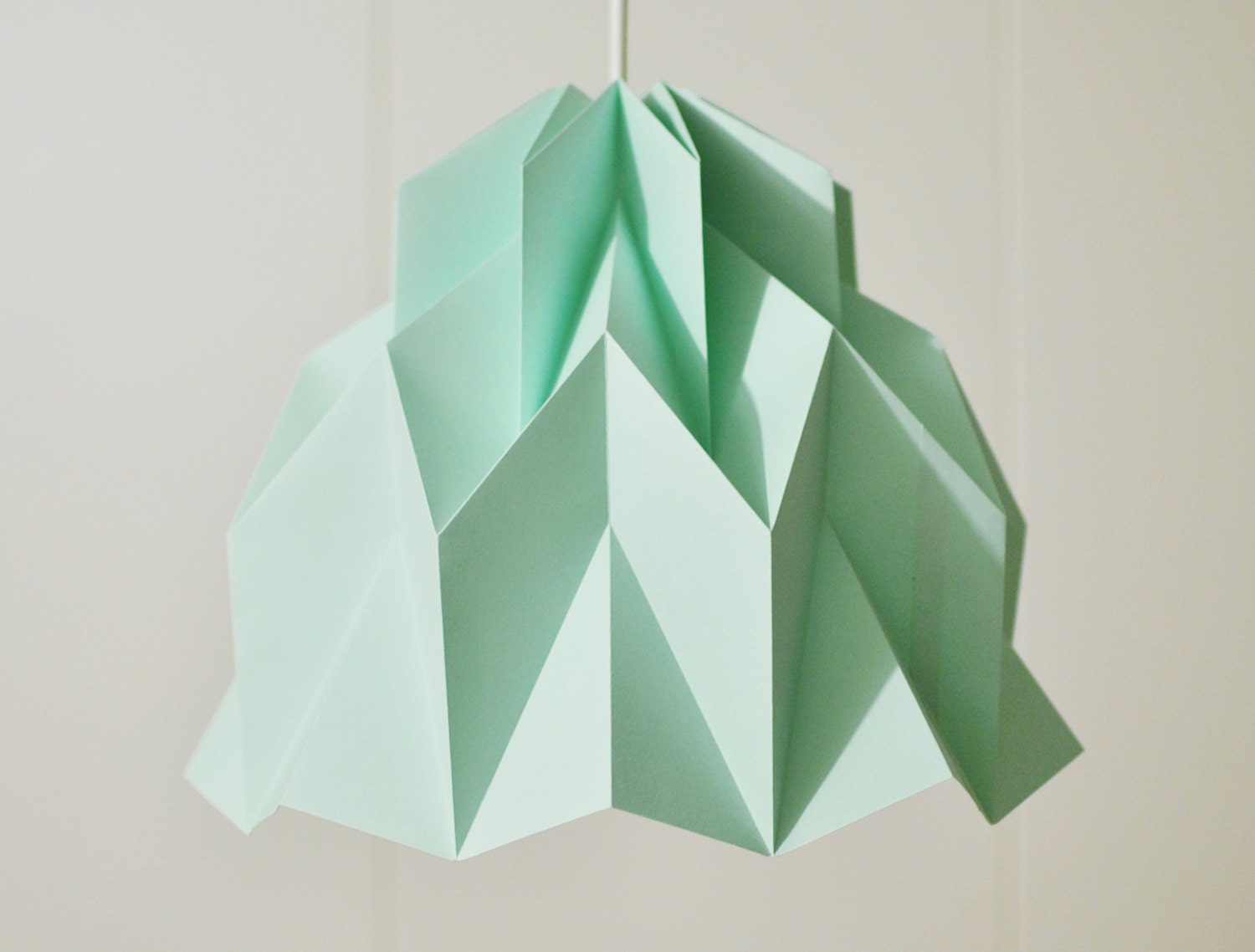 This amazing mint green headboard with grey wall.
This adorable mint file cabinet from CB2
- really you could do this to any old filing cabinet.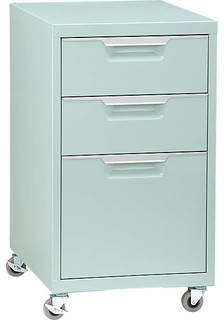 And who wouldn't want cheese served off what could be the cutest cheese board in the world?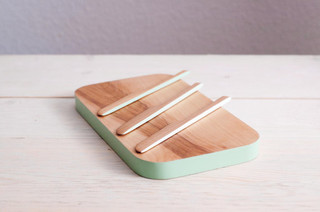 So yep, I am crazy about mint green right now.
I think the bathroom will benefit from the color. I love the intellectual grey but it's just not as fresh as mint green. I want to feel more fresh in my bathroom and less intellectual. The intellectual should probably be saved for the study or the dining room or a library. So how about you, are you loving mint green this season or what?