Who doesn't love it when things start to really fall in place when putting a room together. It doesn't happen in a 30 minute window like HGTV portrays it. It can take weeks or even months. For me it takes a little bit of time to to really figure out where I am going with something. It doesn't just happen in 30 minutes or even in a weekend most the time.
One of the things that doesn't just happen for me is choosing paint colors. Off the top of my head, I think it took 10 samples before I finalized my choice for my dining room. Even now, I think I want it just slightly darker I think. And now, I am in the process of choosing a paint color for the living room/ kitchen/ breakfast nook area. The first color I chose was Allen + Roth Portico. I was instantly attracted to the color. It was neutral, had a nice greenish blue hue and looked really great with my furniture. Sadly though, when I threw the sample up on the wall, it looked more pale blue and wasn't light enough to paint the entire area with. So, that's out the door now.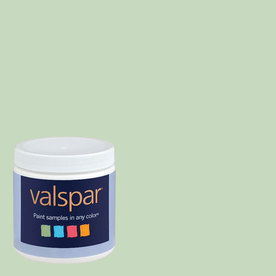 Portico
So I threw some other paint swatches on the wall. Andy and I really like an Olympic swatch that has the colors rain cloud and plantation moss. Right now the swatches look like pale green gray on the wall. This weekend I plan to go pick up the samples and see what happens. Hopefully one of these will be the one. Right now they both match my chosen color for the dining room which is Ben Moore Tapestry Beige. So we will just have to see.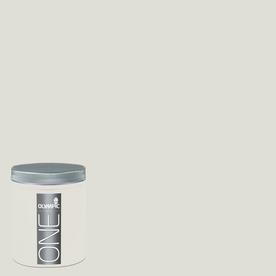 Rain Cloud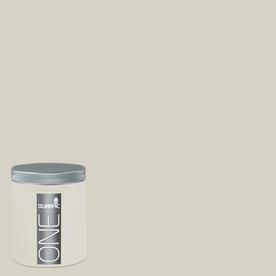 Plantation Moss
So, opinions? Has anyone had any luck with either of these two Olympic paint colors? I believe Bowers over at BowerPowerBlog.com used both colors in their basement. I wonder if they are still loving them. I don't think they had the same problem with the yellow based beige that resides on the ceiling or the linen colored trim throughout the house. This weekend I will throw up a photo of the three samples on the wall so you folks can see what I am talking about.