Last night was all about Red Baron pizza and my Communications Theory paper. Thursday night was the same and if I were a betting woman, which I occasionally am, the majority of today will be spent on a paper and laundry. While I do not have many followers, for the two who actually take a moment in their week to read my blog, stick with me dudes! It won't be like the forever.
In other news, I did not win in my category in the Apartment Therapy Room for Color contest. First place had like 300 something votes, I made around 80ish. The strange thing is, last year I had more votes but I believe this year my living room looks amazing. That's the important point though, that I freaking love that space. So, maybe next year Apartment Therapy?
For the past two days I've been a little obsessed with lucite. Just look at this vintage luctire towel bar from
Eastonandbelt
on Etsy.
$85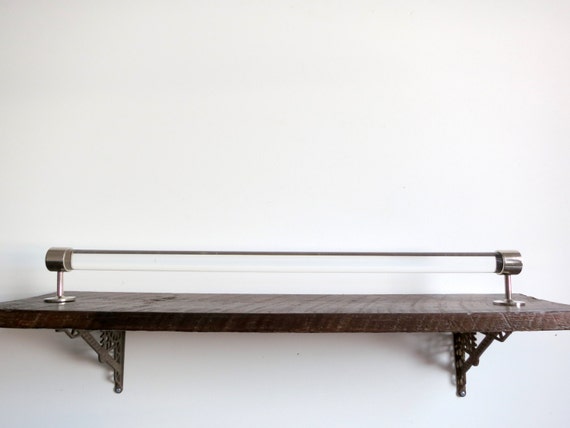 Vintage Lucite Towel Bar
Or there is
LuxHoldUps
on Etsy that will custom make your lucite towel bar. And you get to decide whether you want polished brass of stainless. They also sell curtain rods & finials. All of it amazing and something I need to own one day.
$52 and up.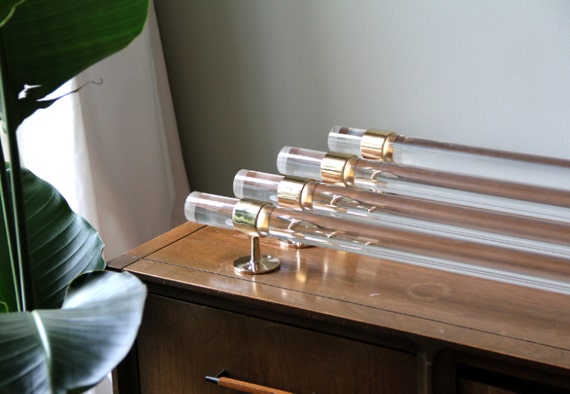 Custom Lucite Towel Bar