This week I received my navy blue and white chevron rug I ordered from overstock.com. I hopefully come May I will have new chairs reupholstered and be able to move everything out into the living room for one last go around at trying to make it what I have envisioned since we moved in a little over three years ago. Right now I am just trying to decided if I want to take the time off and paint the entire area.
*Gasp* I know, repainting the the entire area. It wasn't that long that I painted the majority of the living room blue. And you're probably wondering what the hell is wrong with me, I know Andy is. The thing is this, I love my blue but I hate the other color, botany beige. It's what came with the house and the paint lacks in several different ways. So I have my kitchen in that beige color and my ceilings and the remainder of my living room. I hate it. So do I take the time to paint the whole area one uniform color? With a new sofa, rug and chairs, the answer seems like an easy YES to me. It might involve taking one or two days off of work, but I will get it done and taken care of. And i can have a blue living room in my next space since I want to have something cute with character.
This is the color pallet I've been obsessing about.
This is my vision.
And I am thinking this all might be possible. I just need to find a chair or two, convince Andy that I am not crazy for repainting the room and decide if those pillows with their white crispness are a good idea with a dog and a cat. I am thinking no- but a girl can have have a vision right? The pillows probably have to be switched out because they will not be practical and I know this. Maybe something like this.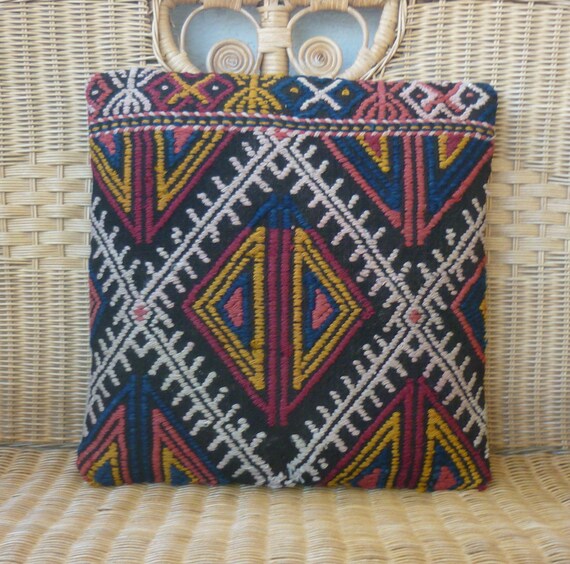 etsy.com